"Whoever would overthrow the liberty of a nation,
must begin by subduing the freeness of speech".
HOT

BUTTON ISSUES
Patriot Poll is not about a single view or opinion, it is about "We The People", the "US" in U.S.A., it's citizens. As a Citizen I consider myself a Patriot and as a Citizen you should as well for to be a true American the two are synonymous. Vote and let your opinion be counted here! Share a poll with your friends on FB, in groups, on your web page or blog so other opinions may be counted. Also, exercise your right and make your opinion count at voting booths in every local and national election you can. Let all our opinions truly be counted, get involved as an American Citizen and vote like a Patriot. Just one vote can make a world of difference!
[yop_poll id="1″]
With so many polls out there, polls that are regularly referenced by the News Media, some consistent polls, some consistently inconsistent polls, often times inexplicably questionable polls, though not surprisingly in line with the disposition of the medium presenting the poll, polls upon polls, polls about polls, what polls can you trust?
Answer: PatriotPOLL.com
Random Online Polls
Every POLL has multiple response options and
an equal chance of being selected and shared.
By The People, For The People!
PROTECT YOUR FAMILY, PLAN AHEAD!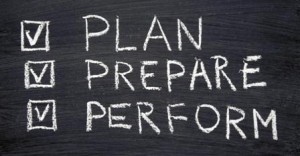 To submit your own poll question or idea or to receive the latest polls directly to your inbox click here or below. If we choose your question, in addition to being posted on and disseminated by PatriotPoll.com, you will be sent a link to post and circulate your own poll to your friends, family, co-workers, Facebook page, group or website.
http://www.wedgies.com/question/how-do-you-feel-about-nfl-players-among-others-kneeling-during-the-national-anthem-f3ak6ym8dz
In recent years, the word Patriot has been used by some to further their own agenda or twisted by others with ulterior motives to vilify citizens who express their opinion, as though to do so is radical when just the opposite is true. The Definition of a Patriot is "A Person who Loves, Supports, Defends, His or Her Country and its Interests with Devotion". If this describes you, then you are a Patriot!